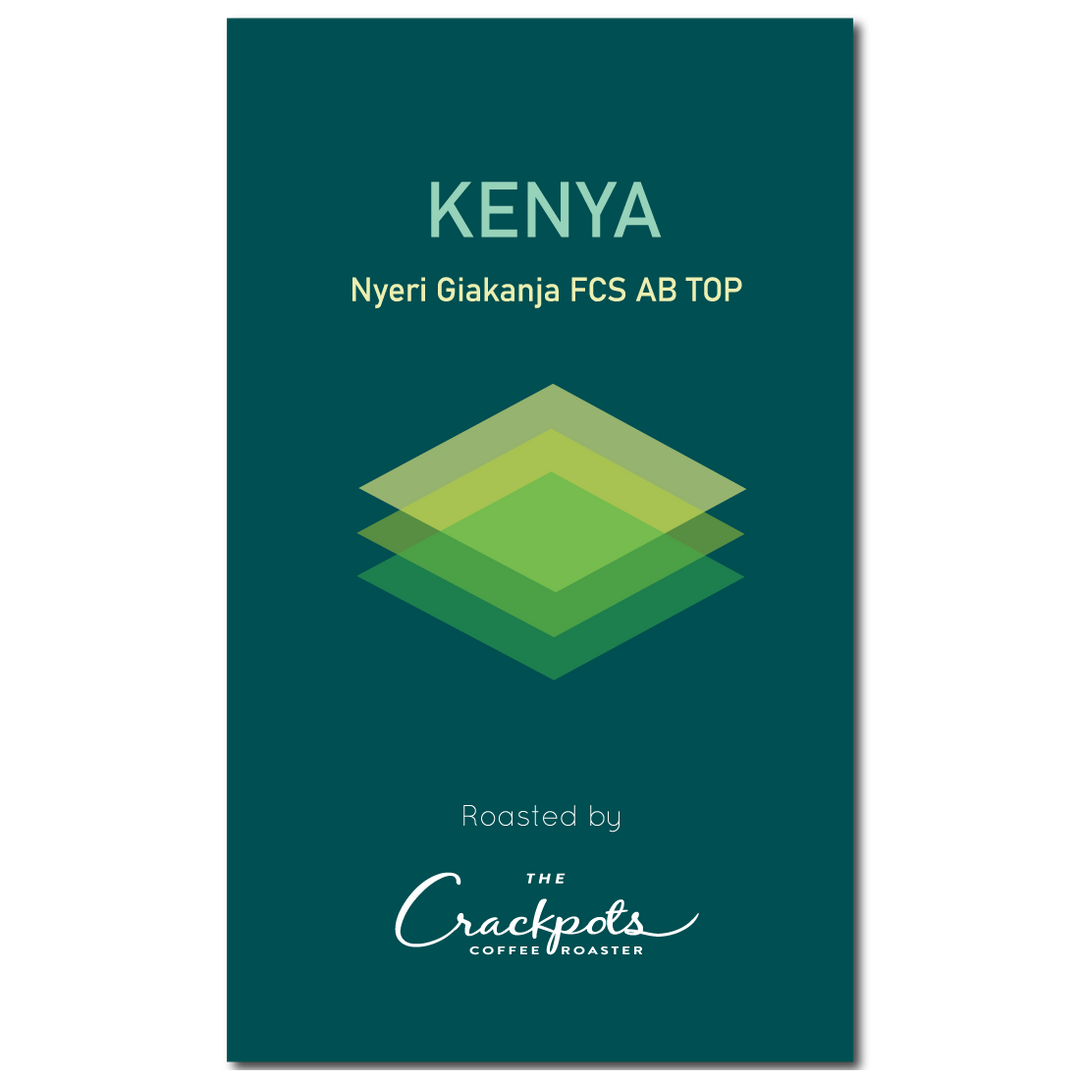 Kenya Nyeri Giakanja FCS AB TOP
Regular price
RM54.00 MYR
/
Free shipping for orders above RM100 (Malaysian address only)
---
Tasting Note: Tangerine | Grapefruit | Raspberry Gummy | Toffee
Varietal: SL28 / SL31 / Ruiru11
Processing Method: Kenyan D. Washed, Double Hand-sort
Growing Altitude: 1200-1600m
Size: 200g / 1kg
We have always said that Kenyan coffees are like poison to some, but medicine to others. Those who hated Kenyan coffees rather die than drinking them; those who love them, die for them.
So, what's so special about Kenyan coffee? In short, the acidity.
Kenyan coffee is (in)famous for being one of the coffees with the brightest acidity which would cause a knee jerk reaction when it is not roasted with care; but it is very delicious when the coffees are well developed to balance the bright acidity with the intense sweetness contained naturally in these amazing little beans.
Latest Updates from Kenya
Kenya had been through a very rough year in 2020 where locust swarm ravaged the land and destroyed countless hectares of agricultural crops, on which many of the Kenyans depend their livelihood; and that's on top of the massive shrinkage of their downstream supply chain due to COVID-19 pandemic and international freight congestion.
While usual harvests yield around 15 bags of green/hectare of farmland, the current yield is reduced to half.  A price hike of 30-40% was seen over the last year due to the shortage, leading to coffee heists and crop theft.
On the Naming of the Coffee
At The Crackpots, we always try to help beginners and advanced drinkers to understand more about coffees. One of our efforts is to explain the various cryptic names of coffees which could be confusing.
Here's a breakdown of this coffee:
| | |
| --- | --- |
| Kenya | Kenya is a country in East Africa |
| Nyeri | Nyeri is a county/region within Kenya |
| Giakanja | Giakanja is the coffee mill/washing station which processes the coffee – you could also call them producers |
| FCS | FCS is a shortform of Kiama Coffee Farmers Cooperative Society, in which Giakanja washing station is a member. |
| AB Top | AB TOP is a grade where the screen size of the beans are smaller than 17/18 (which is graded as AA). Other grades are: E, PB, AA, AB, C, TT, T MH/ML. |
Grab delivery for addresses within 15km radius of our retail shop.
Standard courier delivery for Malaysian addresses.
International shipping partner is engaged for delivery outside Malaysia (rates vary).