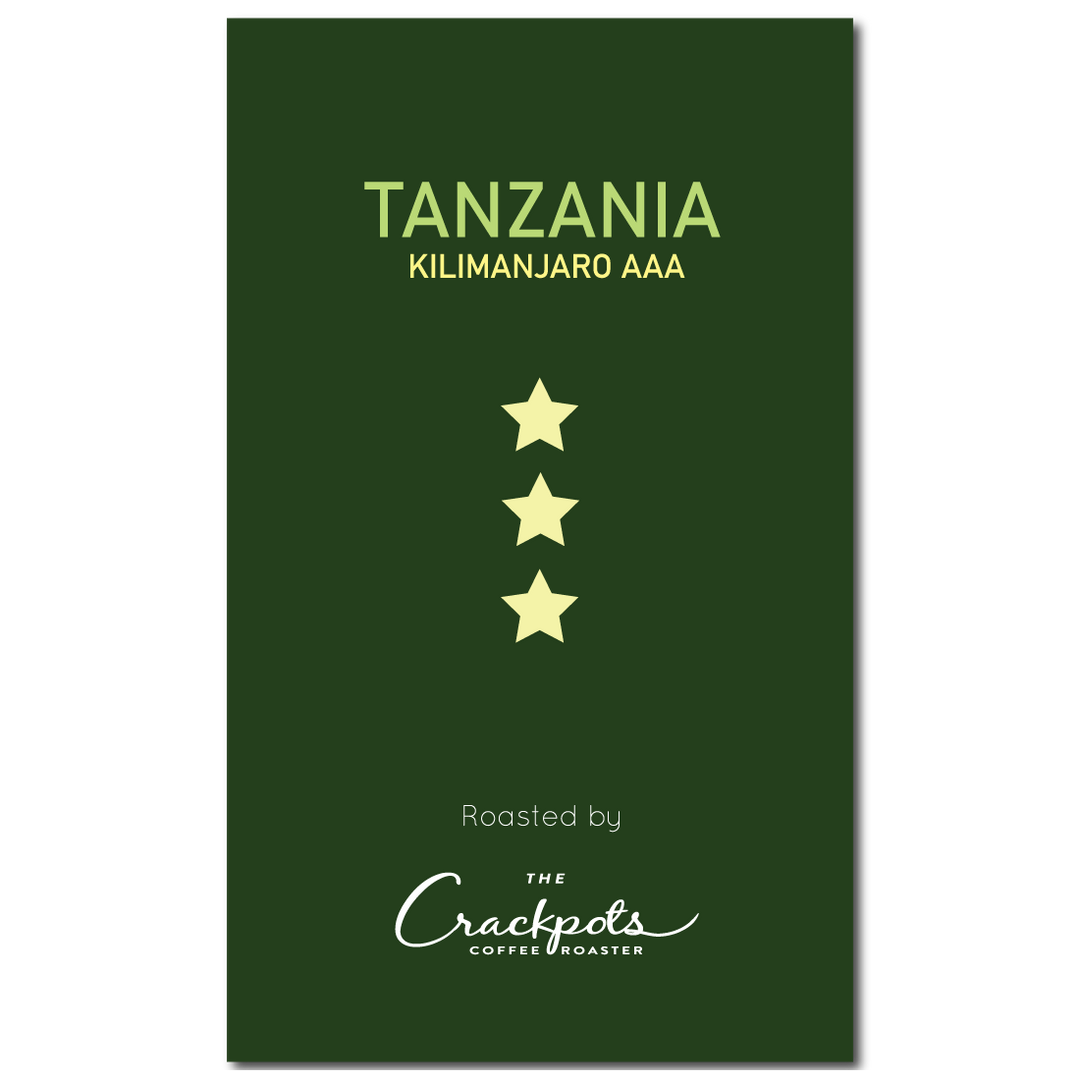 Tanzania Kilimanjaro AAA
Regular price
RM47.00 MYR
/
Free shipping for orders above RM100 (Malaysian address only)
---
Tasting Note: Cedar | Citric | Roasted Nuts | Cocoa

| | | |
| --- | --- | --- |
| Varietal | Processing Method |  Altitude |
| Mixed Varietals | Washed | 1200-2400 |
Size: 250g / 1kg
Brewing Recommendation: Espresso-based
We are proud to have secured this batch of Tanzanian-washed coffee from Mt Kilimanjaro.
With an unmatched altitude of nearly 6000m above sea level, Mt Kilimanjaro in Tanzania is the highest mountain across the entire Africa continent. Its magnifique, as well as its geographical location as a neighbour to Kenya (which is a long-time quality coffee producing country), has made coffees produced from Mt Kilimanjaro somewhat of a mystique in the eyes of coffee drinkers.
The arabica bourbon varietal was introduced in Tanzania as early as 1893, while Tanzanian washing stations usually employ washing process as their main processing method.
On the Naming of the Coffee
At The Crackpots, we always try to help beginners and advanced drinkers alike to understand more about coffees. One of our efforts is to explain the various cryptic names of coffees which could be confusing.
Here's a breakdown of this coffee:
| | |
| --- | --- |
| Tanzania | Tanzania is the 13th large country in the African continent known for its vast wilderness teeming with natural wildlife. |
| Kilimanjaro | Mt Kilimanjaro is the highest mountain across the entire Africa continent. Coffee estates are often established between 1200-2400masl around the mountain, benefiting from the cold climate and fertile volcanic soil. |
| AAA | AAA indicates the largest screen size for coffee beans produced in Tanzania according to the official Tanzanian export grades for hard arabica, with others ranging from AAA, AA, A, B, PB (peaberry), C, E, F, AF, TT, UG, and TEX, where TEX is the smallest. |
Grab delivery for addresses within 15km radius of our retail shop.
Standard courier delivery for Malaysian addresses.
International shipping partner is engaged for delivery outside Malaysia (rates vary).